Specialist Immigration Lawyers
Access to a large network of experienced Barristers to support private clients, business owners, Entrepreneurs and innovators.
Family Matters
We specialise in domestic violence, divorce and Separation, Children issues and residence and contact.
Other Legal Services
Commercial leases, buying or selling business, small claims, Small business matters, Landlord & Tenant and personal injury.
OUR SERVICES
Immigration law is not easy to understand because it changes constantly and is becoming increasingly complex as the UK Government is introducing changes to immigration law and visas. If you are looking for an immigration lawyer then Ali Levene Solicitors will be able to ensure your objectives are met. We have access to a large network of Barristers to enable you to reach your goal. We can assist you with all immigration issues, including:
Visa applications
Work permits
Indefinite leave
Migrant Programme
Citizenship and appeals
Visas for non EU Nationals that marry a UK Citizens
Student Visas
European Union Residence Permits (Visa for EU National married to a UK Citizen)
Permanent Residency (Indefinite Leave to Remain in the UK)
Naturalization as a British Citizen
Obtaining a British Passport
Bringing dependent relatives into the UK
Applications under the ten year and twenty year rule
Overstayers that are eligible to legalise their status in the UK
Representing you through an appeal or application process.
WHY CHOOSE US
We are here to help and we are delighted that we have built our reputation and our firm since 2017 through our passion and hard work resulting in trusted word of mouth recommendations by our clients and their family, friends and associates from all over the world by achieving a consistent exemplarily track record of successes.
Experienced
We pride ourselves on having in excess of 10 years of experience and feel confident with the experience we have gained.
Supportive
Our team have an unconventional approach and are ready to provide excellent client care service with a reliable understanding of the legal matters involved.
Professional
Professionalism is a key part of our role in all that we do for our clients to get the results they want. Together we will achieve this.
Friendly
At Ali Levene Solicitors we are friendly and ensure you are comfortable when you contact us.
Kalvir Virdi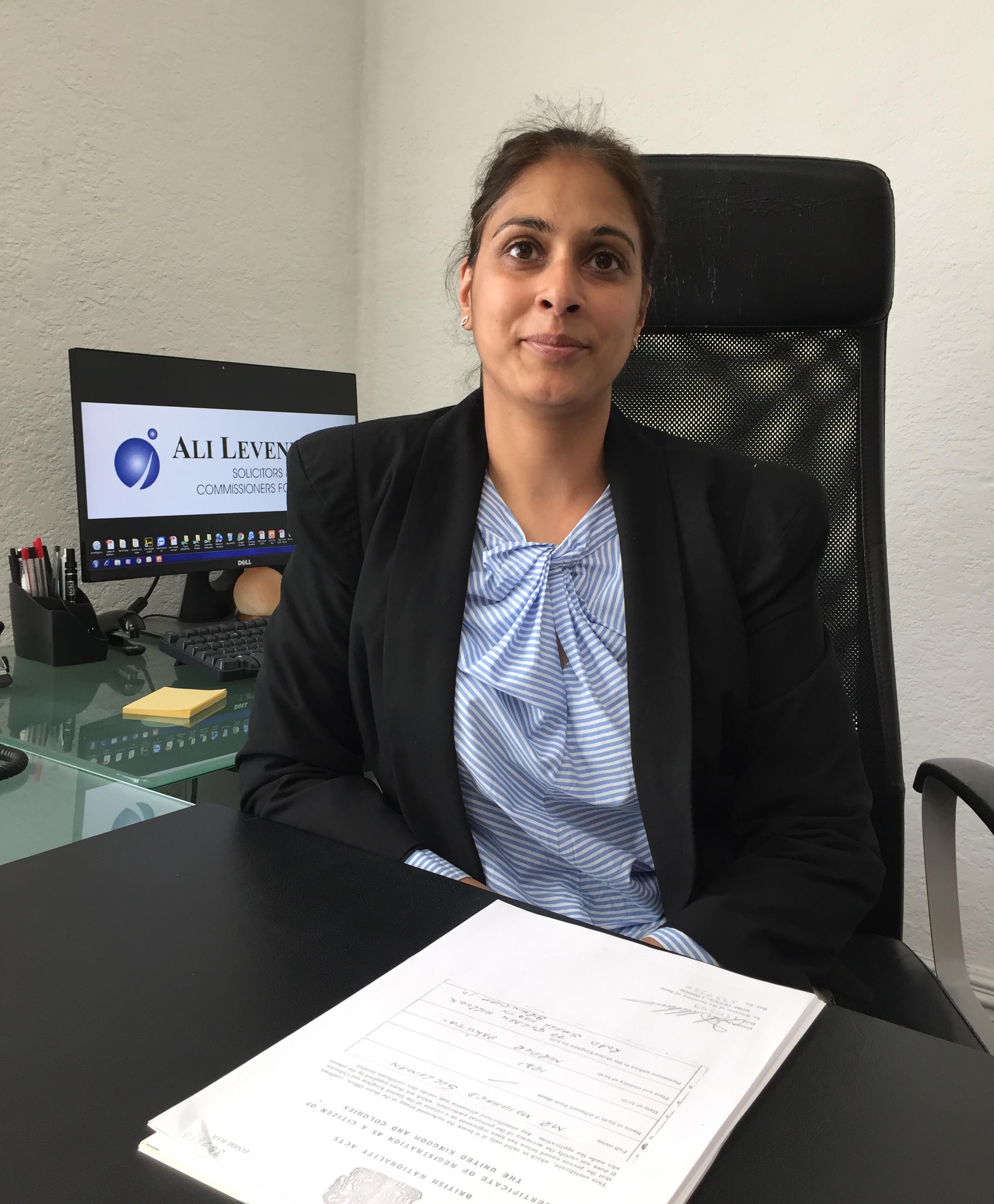 Kalvir Virdi has more than 10 years' experience in immigration law, Human Rights Law and Family matters such as divorce. She is a solicitor with a particular focus on Human Rights, children law, women rights and asylum. She has a wide experience in Children Act proceedings in particular contact and parental responsibility orders. She advises and deals with the most complex and challenging matters in the Court and Tribunals and often advocates. She is experienced in providing detailed and organised Appellants bundles. She has been commended for her preparation and detail for this by Immigration Judges and Counsel.
Kalvir has a breadth of knowledge and further consults various experts to ensure that her clients receive the best prospects of success. Her expertise is second to none and therefore she ensures that her clients meet the immigration requirements and always strives to provide an efficient and excellent service, communicating in a manner that is understood by the client. She works with clients to achieve their goals and objectives. By understanding the nuance of business and using the Immigration Rules to her advantage, she provides bespoke advice.
Kalvir is eager to look for new challenges and will endeavour to ensure your issues are resolved.
Md Zahidul Islam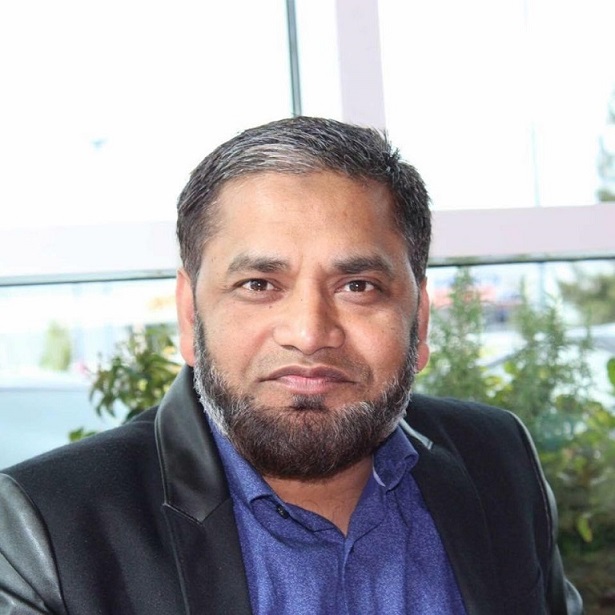 Md Zahidul Islam qualified as a Solicitor in November 2016 and joined Kalvir Virdi in partnership to set up Ali Levene Solicitors LLP in 2017. He is an exceptional and dedicated Solicitor specialising in all aspects of immigration and family law. With a strong knowledge base in both areas of law he is in a unique position to advise on complex matters. He deals with a range of complex immigration matters of all areas of business and personal immigration to the UK; challenging policies in difficult matters. He has considerable expertise in finding solutions for individuals with complex problems, specialising in obtaining judicial review and injunctions for people who are facing removal or in immigration detention. He further specialises in Human Rights, Asylum, Nationality and Immigration matters including Entry Clearance, Long Residence applications, Point based system, EEA nationals and their non-EEA family members, work permits, sponsorship applications and student applications.
Zahid prides himself on fighting to uphold his clients' rights and is regularly instructed on appeal and Judicial review cases. From the outset Zahid understands his client's needs with a careful and diligent approach in all cases.
In addition, he has experience in personal injury (RTA) matters.
Email:
reception@ali-levene.com.
Address:
47-49A Plashet Grove, Upton Park
London E6 1AD.